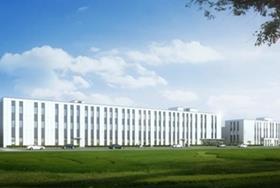 Chinese MRO GAMECO will construct new component and composite repair facilities at its Guangzhou base, with both units operational by June 2022. 
The company is investing about CNY600 million ($84.8 million) into the building of the two facilities, which will replace an existing facility. The new facilities will be northeast of Guangzhou Baiyun international airport, where GAMECO's headquarters are located. 
The facilities will span a total construction area of 54,000sqm, says GAMECO. A significant part of the area — at about 38,000sqm — will be for its component business centre, with the remainder for its composite repair centre. 
The new facilities will also feature smart technology, such as 3D printing, virtual and augmented reality, as well as artificial intelligence. 
On component repair, GAMECO adds that it is looking to expand its capabilities — from the current Airbus A320 and A330, as well as Boeing 737 and 777 — to new-generation aircraft, such as the 787 and A350. 
"With the establishment of these two facilities, GAMECO will usher in a phase of accelerated development, leading to more comprehensive modification/refurbishment/out-of-manual repair capabilities of airborne components…as well as composite structure parts," the company states.